Comet 4c - Liveries - RAF Transport Command
27/07/12 18:00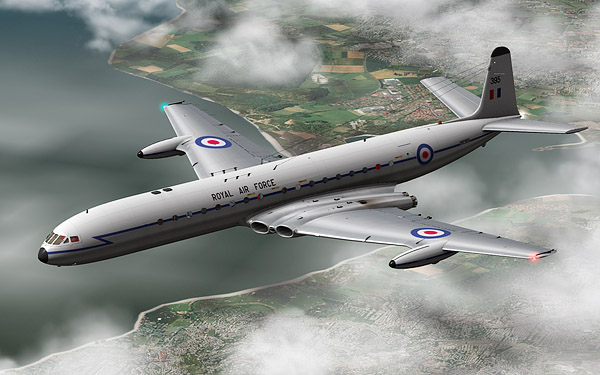 Fig. 1: de Havilland Comet C.Mk.4C in RAF Transport Command colours over the Solent.


This is an update to the RAF Transport Command livery. The RAF bought five Comet 4Cs (which they referred to as Comet C.Mk.4C), which were all delivered to 216 Squadron at RAF Lyneham in 1962. The squadron already had considerable experience with its fleet of Comet C.Mk.2s, which it had used for V-bomber support; as VIP transports, carrying members of the British Royal Family, the Prime Minister, and other high-ranking diplomats, scientists and advisers on assignment for the government; for troop deployment; and for medical evacuations. The Comet 4C had greater capacity and greater range.
Comets continued service with the RAF until 216 Squadron was disbanded, following a wave of government cuts, in 1975. The aircraft were sold to Dan Air. Typically of the RAF, they had done relatively few hours, and been maintained, cleaned and polished to the highest standards. Dan Air were astonished by their smoothness and fuel efficiency compared with Comets they had bought from commercial airlines.
Following an "ex-works" theme for the first set of liveries, the X-Plane RAF livery is shown with polished metal wings, tail plane, engines and lower fuselage, as shown in the earliest photographs, and a British Pathe newsreel, "Comet 4s for the RAF" (1962). The polished aluminium was later painted in "Light Aircraft Grey".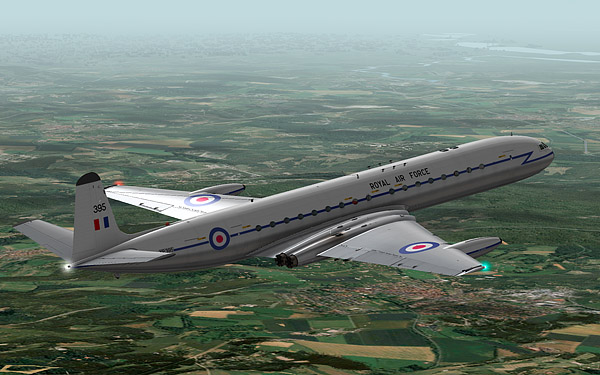 Fig. 2: de Havilland Comet C.Mk.4C in RAF Transport Command colours (216 Squadron) climbing over Hampshire countryside (X-Plane 9.70).


After editing it for all the changes to meshes and maps, I became bothered the that the commercial airliner interior was not right for the RAF. For a start, the RAF turned the seats round, so passengers faced backwards, for safety.
As I thought about this, I realised that it wasn't only a question of the seats, but the bulkheads were in different positions, the arrangement of roof lights and passenger services was different, requiring a completely new 3D scene for rendering light and shadows. If it was going to be that much work, why not make a more exciting, more unique, more RAF interior?
There were four basic RAF configurations:
Type A — Standard (86 rear-facing seats);
Type B — High Density (96 rear-facing seats);
Type C — Aero-Medical (6 gurneys and 47 rear-facing seats);
Type D — VIP (2 beds, 4 sleepers, up to 34 seats).
The VIP layout is from the RAF Crew's Manual, and features (from cockpit to tail): vip quarters (with sofa-beds), dining compartment (with dining table and sofa), a separate compartment with fully-reclining chairs, an empty compartment, usually configured as a walk-in wardrobe or office, and a general accommodation section at the rear.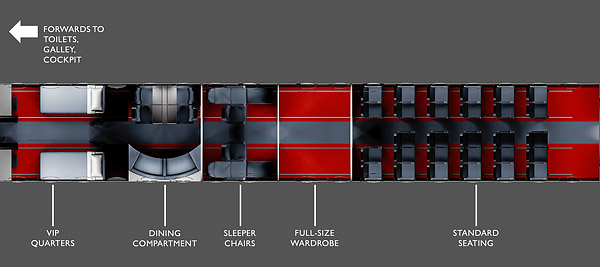 Fig. 3: RAF VIP layout.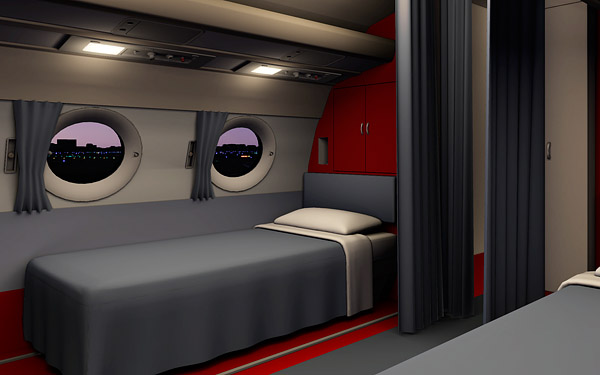 Fig. 4: VIP quarters. Beds would be converted into sofas during the day.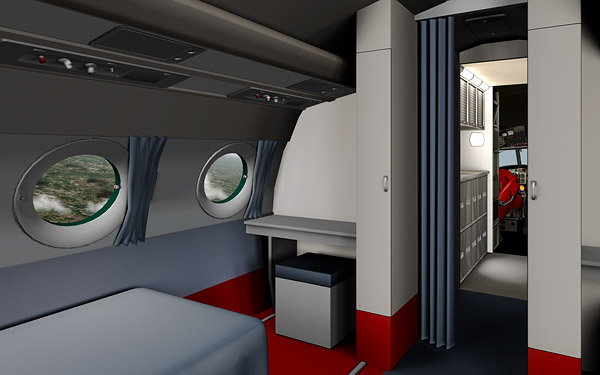 Fig. 5: VIP quarters, looking forwards to the desks, additional wardrobes, galley and cockpit.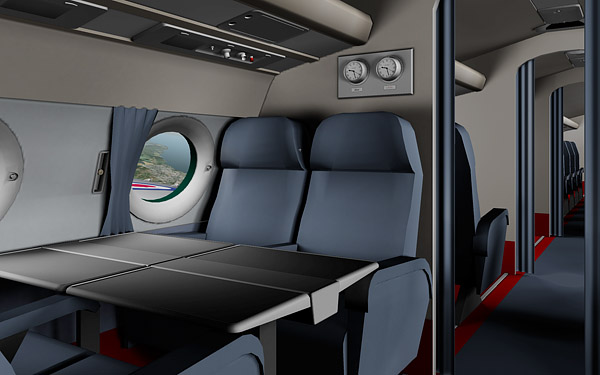 Fig. 6: Dining compartment, looking aft.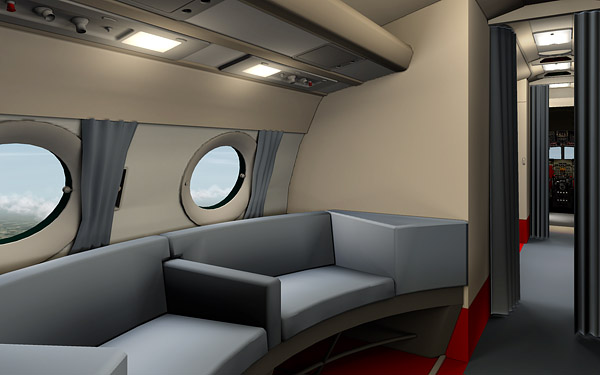 Fig. 7: Dining compartment sofa.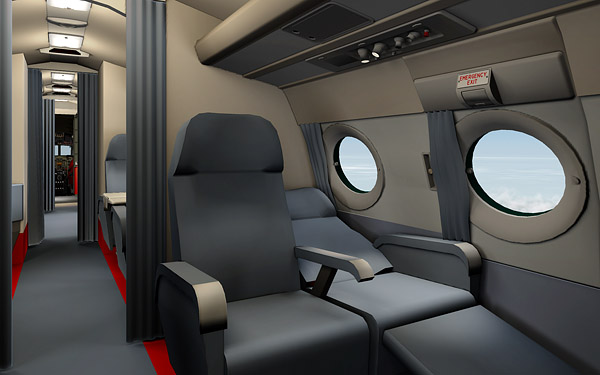 Fig. 8: First-class type seats, fully reclining to make reasonable sleeping arrangements for four people.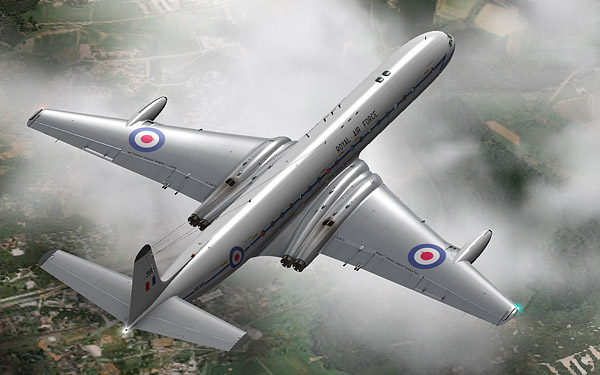 Fig. 9: de Havilland Comet C.Mk.4C in RAF Transport Command colours (216 Squadron) over Hampshire.


--
GMM-P (27/07/2012)